I've been really loving reading lately. I'm the kind of person whose love of reading ebbs and flows. For a while I'll get super into it, reading every afternoon and evening, and then I get sort of restless, tired of it, and I'll go off of it for awhile. But here is what I've just finished reading, what I'm reading now, and what I'm looking forward to.
What I just finished… The Starless Sea by Erin Morgenstern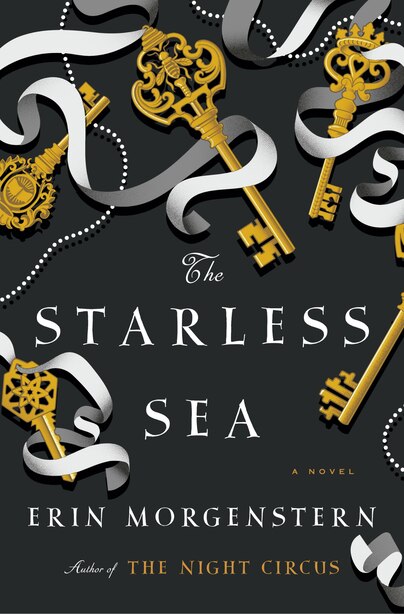 I'll try to keep this brief because there is so much I could write about for this one. The short story – I absolutely love this book and highly recommend it. The Starless Sea is Erin Morgenstern's second book, after The Night Circus, another favourite of mine. Without spoilers, it follows the main character Zachary, a mid-twenties graduate student, and his adventures through an underground library or sort of sanctuary for books and stories. He is a diverse (LGBTQ+ & ethnic minority) and very relatable character. The story will be loved by anyone who is a lover of books, art, or other story telling. It is a winding journey that sometimes leaves your head spinning, and it is definitely one you might need to re-read. I certainly had to rewind a couple times as Morgenstern has a non-linear way of telling stories. Its pretty much got all you could ask for, adventure, romance, real-life intrigue, and magic all-in-one. Morgenstern writes with an attention to detail and descriptive richness that is hard to match, and that I thoroughly enjoy. This is a book that evokes sights, smells, and tastes like few others. I really don't have a single problem with this book, it's pure delight! It would be a fantastic summer read for those looking to truly escape into another world.
What I'm currently reading… Ysabel by Guy Gavriel Kay
For the past couple of weeks I've been steadily making my way through Ysabel by Guy Gavriel Kay. I'm about at the half way point and its the first of his novels I have read. He's a fairly famous Canadian writer of fantasy fiction, sort of almost historical fiction as most of his novels take place in settings based on historical settings or events. The story follows Ned Marriner, a 15 year old high school student, spending the springtime with his father in the South of France. The story wastes no time to get rolling as you're thrown into the fantasy and magic by about 20 pages in. It is a fantastical tale set in Aix-en-Provence where Ned gets himself in over his head with some ancient magical beings. What's neat for me about it so far is definitely the setting. I haven't read many fantasy books set in such a specific smaller-scale type setting, and especially not Provence. Its been a cool experience particularly because I spent some time in Aix in the summer and winter as a teenager. So, I can sort of relate to Ned and I'm familiar with the locations the book features. I'm also enjoying the true Canadian-ness of the book with the references to Canadian culture and the background of the main character (he's from Montreal). Kay even adds the detail that Ned speaks french, which of course he would if he's from Montreal, and the surprise of people he encounters in France at this. Overall, it's a fast paced read that you can definitely consume pretty quickly. While I don't think it will be in my top reads, it's a fun lighter summer read with a slightly different take on your typical fantasy-fiction.
What I'm reading next…From the Ashes by Jesse Thistle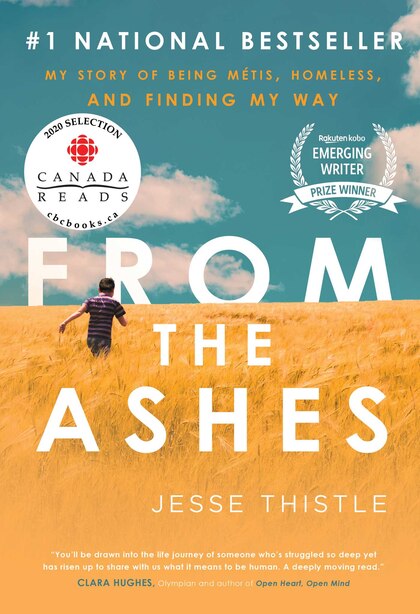 This is a book I knew I had to acquire from the second I saw the cover. From the Ashes by Jesse Thistle is a CBC Canada Reads 2020 Selection and is a story that recounts the real-life of Jesse Thistle, a Métis man and how he survived homelessness and drug-addiction. More than that, it tells the story of someone living through adversity and the problems caused by racism, discrimination, poverty, residential schooling, and other horrendous acts inflicted on Canada's First Nations people. It includes auto-biographical chapters as well as poetry. I can tell simply from reading small excerpts, it will be a difficult, and tragic read. But also one that tells an important and necessary story that helps us all to deepen our understanding of these significant issues. While I know it might not be a happy read, I know it will feed my soul and I look forward to exploring Jesse's experiences and struggles. I'll have to keep the tissues close I think though. There is an undeniable beauty to be found in the sharing of raw human experience. Maybe I'll have to write an update on it later after I've finished reading it.
With Coronavirus still going strong, I hope to be staying in and reading a lot more this season.
Write soon,
Hannah B.L.